Arnie Gaus enjoys treasure hunting, but not in the traditional sense. If you are envisioning him trekking through ancient ruins, wearing a fedora hat and leather vest, while holding a torch in his hand, you are off a bit. 
The Maryland resident's treasure hunting style is more of a sit-near-a-computer-and-search-eBay style. In fact, that is exactly what he enjoys doing when he's not flying a full-scale Boeing 737 for Southwest Airlines. 
There are many ways in which one can donate to the National Model Aviation Museum in Muncie, Indiana. Some give of their time by volunteering. Others enjoy giving financially. As for Arnie and Megan Gaus, they enjoy purchasing rare model aircraft and donating them to the museum. That is exactly what happened with the couple's most recent donation.
One weekend while browsing the internet bidding site, Arnie stumbled upon an MQM-143C Mil Mi-24 Hind  target drone, an MQM-143B - Sukhoi Su-25 Frogfoot target drone and molds for each. "Once I saw them, I wanted to act quickly," Arnie stated. "We were trying desperately to get ahold of Michael [Smith]," his wife said of the National Model Aviation Museum's director. They wanted to make sure that the museum would have room for and would like to have such aircraft. The aircraft were purchased April 17 after they got the green light from Michael.
The next step was to secure a moving van and plan a trip to pick up the aircraft. The man who was selling the aircraft, Kevin Dinger, operated an animal shelter in Valdosta, Georgia. He gave the money he received for the aircraft to his nonprofit, Alyssa's Animal Sanctuary.
"This was a win/win situation," Arnie stated.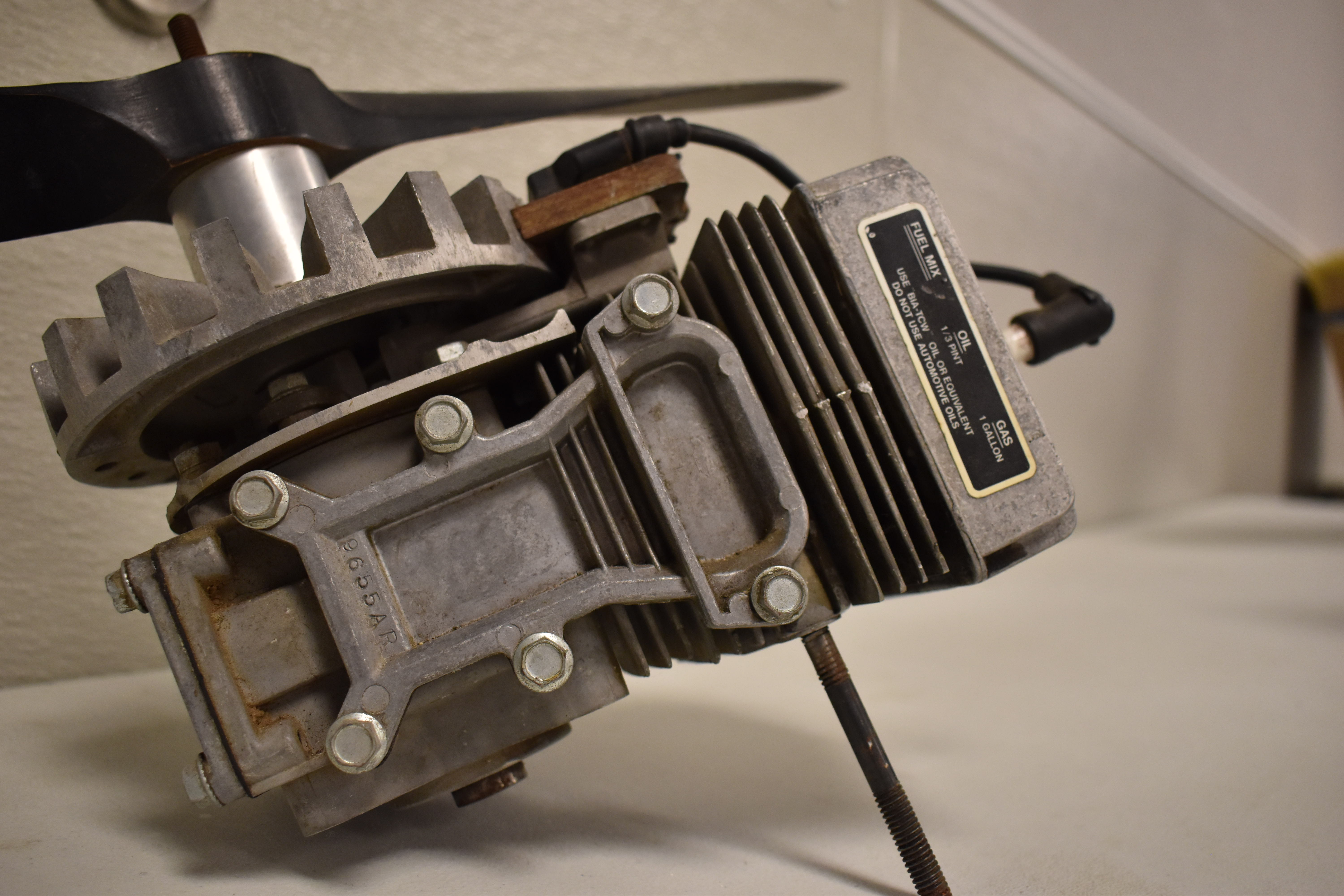 Kevin had previously purchased the aircraft and molds from a hobby shop in Naples, Florida. The RC Mi-24 target drones were manufactured in the 1980s by Continental RPVs of Barstow, California. The US military, primarily the US Army, used the drones made of fiberglass and balsa to draw fire during war games. They could be purchased for roughly $3,000 in the late 1980s.
On the rainy afternoon of May 1, the aircraft and their gas engines finally arrived in Muncie. When asked about the MQM-143C Mil Mi-24 Hind drone, Michael stated, "I honestly cannot believe that this is sitting here."
The museum has a wish list of items that it would like to have. Thanks to the Gaus family, one item has been crossed off that list.
If you would like to donate to help the museum with operational costs by becoming a Museum Patron, you can learn more here.